On Wednesday, women will observe a fast on Karva Chauth by wishing Atal Suhag Karva Chauth 2020.
Arghya to Moon will break the fast. On this day, the coincidence of Wednesday with Amrit-Sarvsiddhi Sarvartha Yog will rain the special grace of Lord Ganesha. The Chaturthi of Shukla Paksha of Kartik month will begin at 3:24 am. The second day will be on November 5 till 5:14 am. According to Jyotishacharya Brahmadev Shukla, this time on Chaturthi Wednesday, it will be beneficial to pray to Lord Ganesha Karva Chauth 2020.
Women observe fast on this day by wishing them unbroken good luck. Virgin girls also fast in the desire to get a desired husband. Mrigashira is the lord of the constellation Moon. The lord of the zodiac is Venus and Mercury. Therefore, on Wednesday, Siddhi Yoga will remain for all day.
Karwa Chauth 2020 puja muhurat timing: Today auspicious time for worship of Karva Chauth, method of worship, keep these precautions in the coronary Chandra poojan karwa Chauth vrat karwa Chauth Katha karwa Chauth 2020 date in India
Method of worship

Take a pledge to bathe before sunrise. Start fasting with fruit, sweets, vermicelli, and puri.
Worship the family of Lord Shiva. Offer a garland of yellow flowers and laddus to Lord Ganesha. Offer Belpatra and Shringar items to Shiva Parvati.
Make a swastika with a roll-on and earthen pot. Place the puri and sweets in the brass curve. Put the rice on the lid and light the lamp.
Listen to the story of Karva Chauth by offering prayers. Orbit the moon and offer it.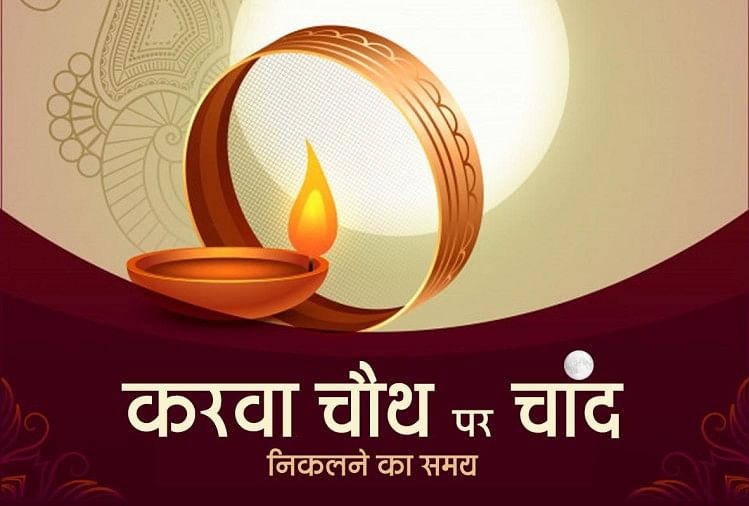 01 hour 18 minute auspicious
The cost of applying mehndi also increased two to four times. Mehndi artist Gopal told that the booking of the house is more. There are fewer people in the market this time than last year. There are more number of people who call me for applying mehndi. On Wednesday too, there will be no decrease in the number of people applying mehndi.