1. Banana recipes: Easy banana recipes you can try at home!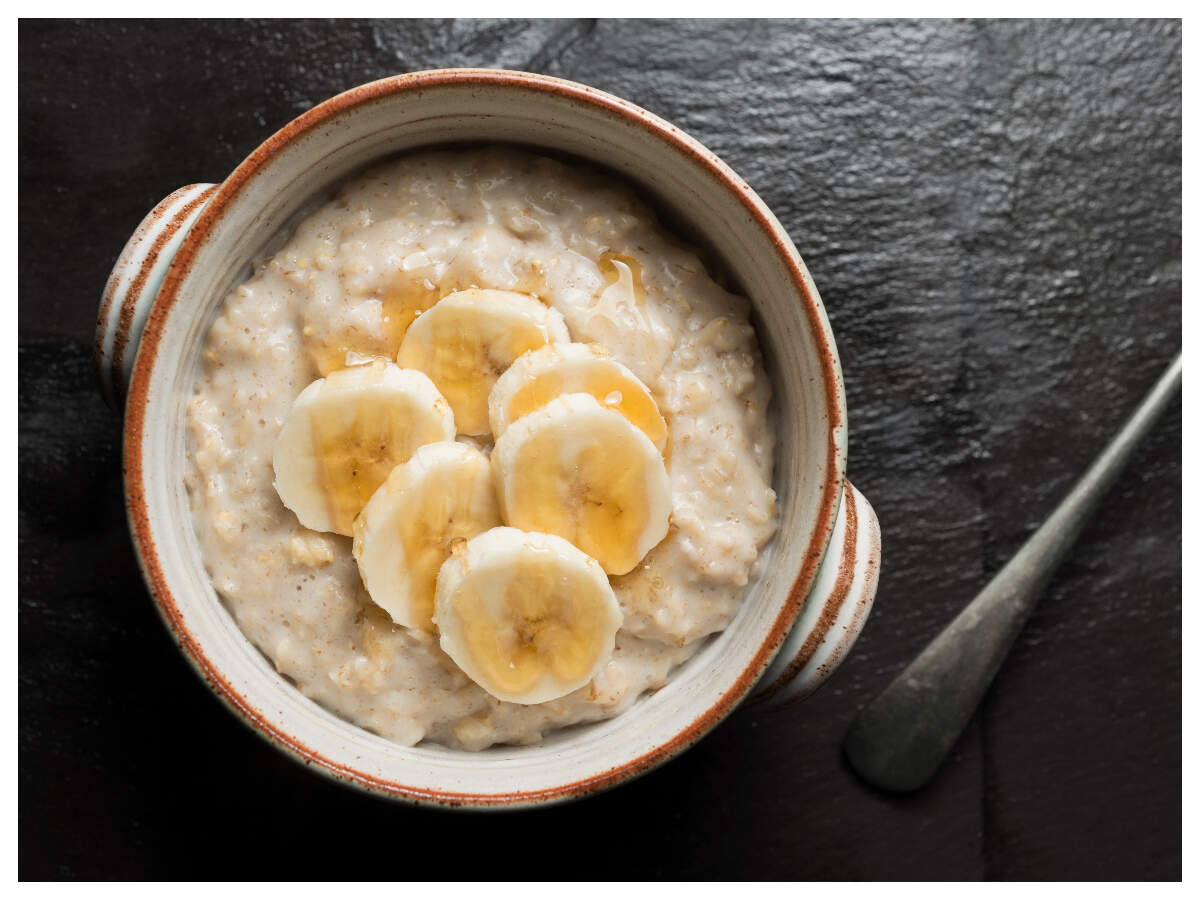 Banana recipes: When it comes to comfort food, we can't help but think about delicacies that we love the most such as puddings, ice-creams, desserts, and salads. Rich, creamy and sweet, banana is a fruit that is best eaten raw or as shakes and smoothies. Bananas can be used to their entirety, from fruit to leaves and flowers, the recipes are endless. In India, bananas are used to make banana chips, raw banana curry, pakoras, etc. Apart from its endless culinary possibilities, banana provides essential nutrients that benefit our overall health. Rich in fiber, banana is good for digestion and promotes the growth of gut bacteria. Also, they are a good source of B vitamins, magnesium and antioxidants. Bananas are high in vitamin C and act as a great stress-fighting nutrient. Try interesting recipes using a banana and prepare delicious and easy-to-make comfort foods.
02. Oats Banana Muffins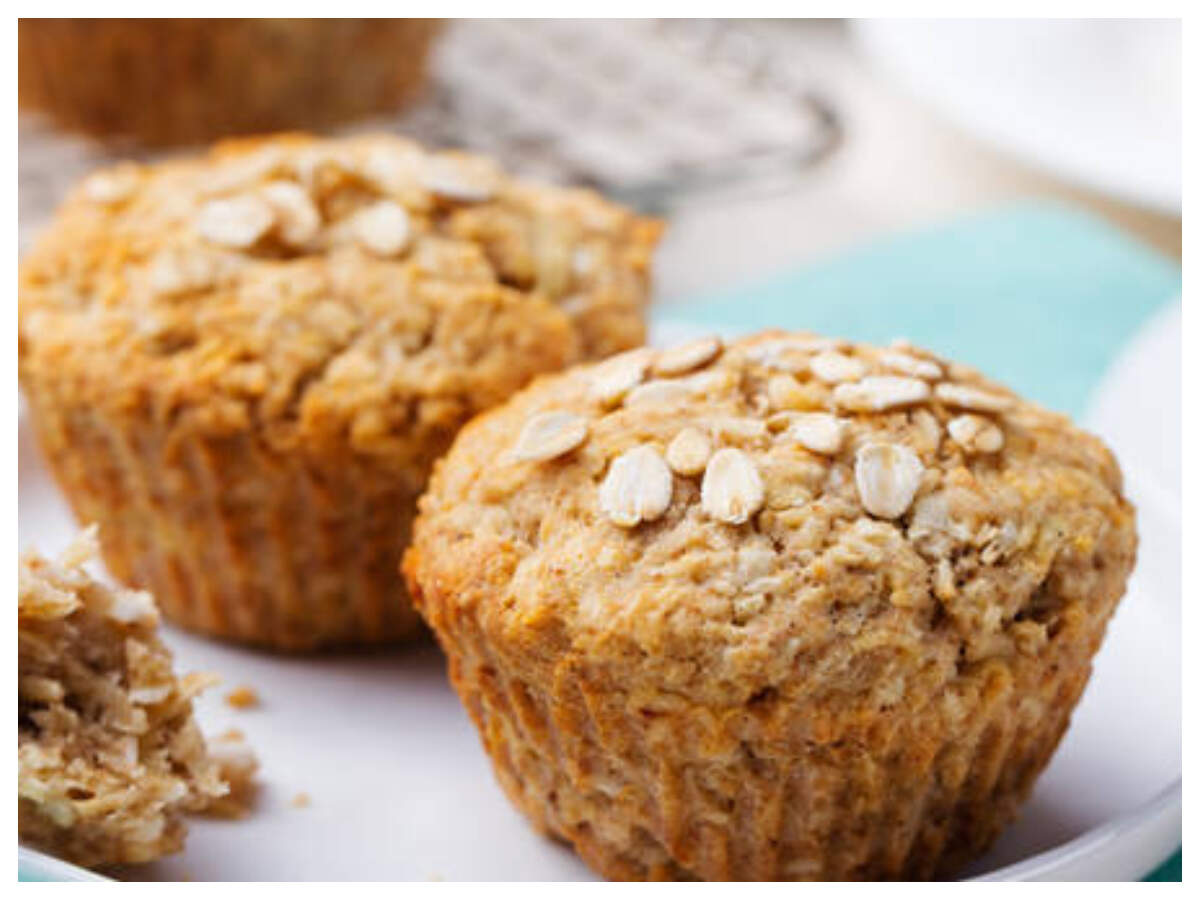 Banana muffins are fluffy, naturally sweetened and as healthy as they can be. To make a batch of these delicious muffins preheat the oven to 165 degrees C. Grease your muffin tins with butter or non-stick cooking spray. Next, take a large bowl, beat the 1/2 cup coconut oil and 1/2 cup maple syrup together with a whisk. Then, add 2 eggs and beat well. Mix in the mashed bananas and 1/4 cup milk, 1 tsp baking soda, 1 tsp vanilla extract, 1/2 tsp salt, and cinnamon. Next, add 1 1/2 cups whole wheat flour and 1/3 cup oats to the bowl and combine well with a large spoon. Add any additional items now like nuts, chocolate or dried fruit. Divide the batter evenly between the muffin cups and fill 2/3 of each cup with batter. Sprinkle the muffins with oats and sugar. Bake muffins for 22 to 25 minutes, and check with a toothpick to see if it's ready. Remove the muffins from the oven and let them cool. Delicious oats banana muffins are ready to be savored.
03. Banana Oatmeal cookies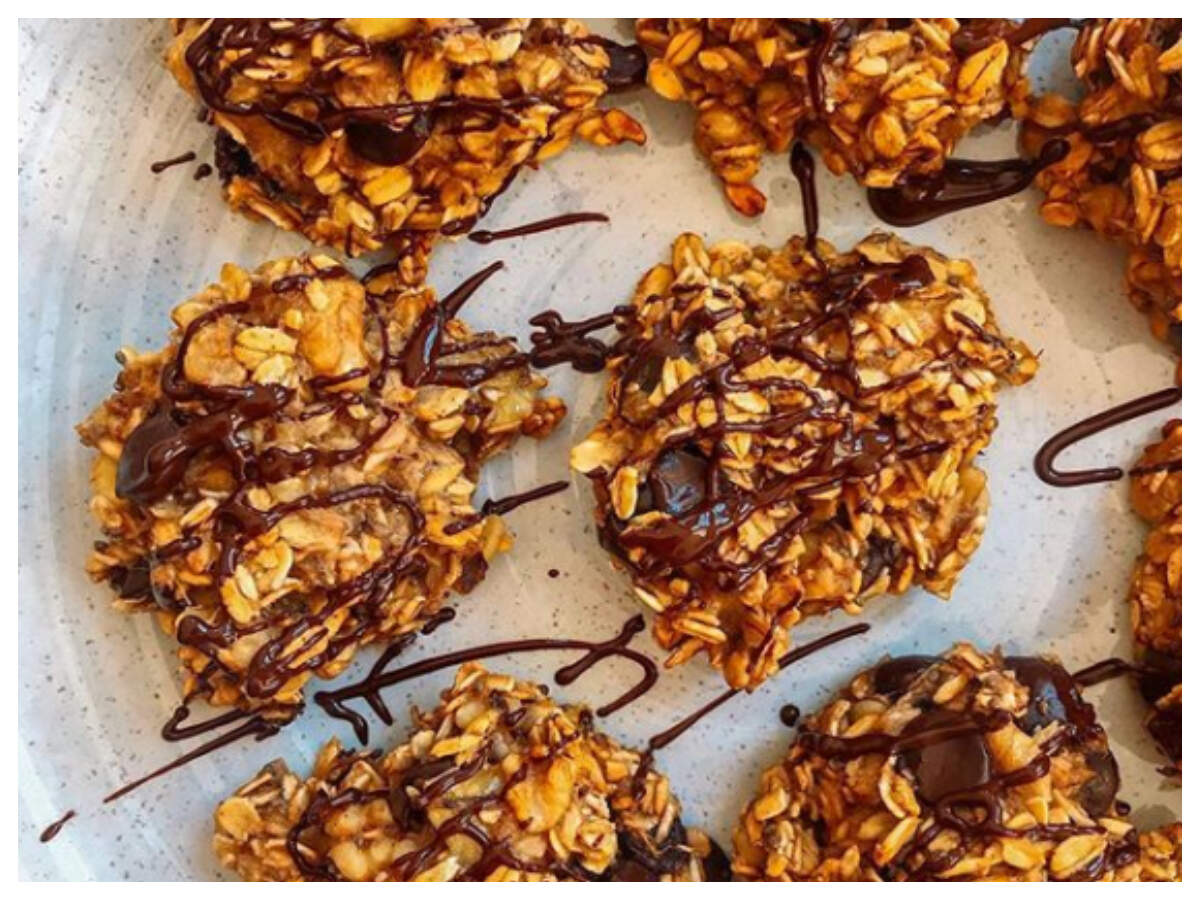 If you love cookies then these quick and easy banana oatmeal cookies are a perfect snack to indulge in. To prepare these, start with preheating the oven to 180°C. Then, get a bowl and mash 2 bananas until they become a mushy paste. Add 1 cup of oats and you can add raisins, walnuts, and cinnamon to make the cookies tastier. Stir until everything is combined. Line the baking tray with a baking paper or grease it with butter or olive oil so that the cookies don't stick. Take a spoon and scoop a decent amount from the mixture onto the baking tray. It's super quick and easy. Bake the cookies in the oven for about 15 – 20 minutes and scrumptious oatmeal cookies are ready! (Image: Instagram/balance with)
04. Banana Pudding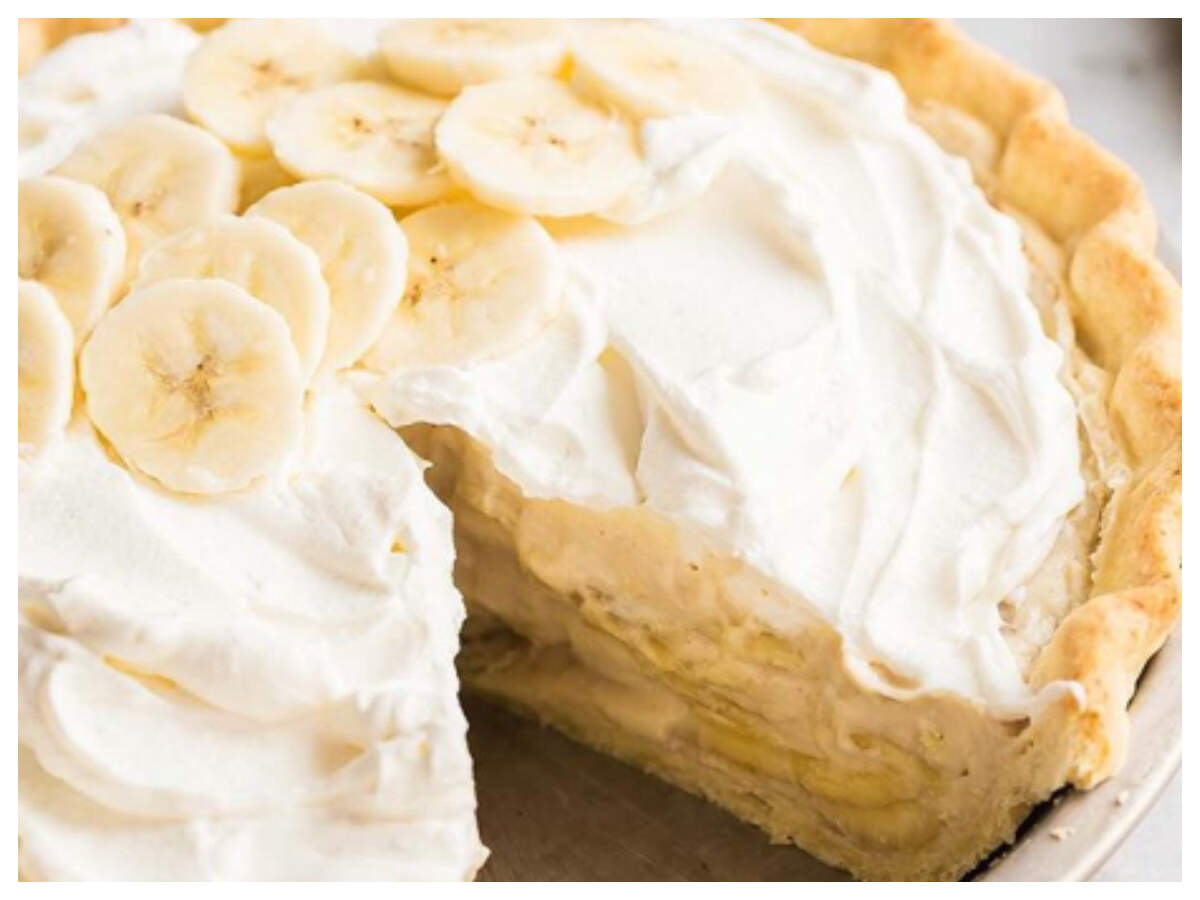 Pudding is a scrumptious dessert and now you can make it at home using bananas. First, separate the yolks from the whites of 3 eggs and set aside the whites. Add 1 whole egg to the yolks. Take a saucepan, whisk together 1/2 cup sugar, 3 tbsps flour and 1/2 teaspoon salt, stir in the whole egg and 3 yolks, and then pour in the milk and mix. Cook it uncovered and stir often until the mixture thickens. Do this for about 10 minutes. Remove from the heat and stir in the vanilla extract. Preheat the oven to 425 degrees F. Spread a thin layer of the pudding in a casserole dish. Then, arrange a layer of vanilla wafers on top of the pudding. Thinly slice the bananas and arrange a layer of banana slices over the wafers. Spread one-third of the remaining pudding over the bananas and continue layering wafers, bananas, and pudding, ending with pudding. To prepare the meringue, beat the reserved egg whites with a pinch of salt until they are stiff. Slowly, beat in the 1/4 cup sugar and continue beating until the whites will not slide out of the mixing bowl when it is tilted. Next, spread the meringue over the pudding with a spatula, and bake for 5 minutes until the meringue is lightly browned. (Image: Instagram/thereciperebel)
05. Peanut Butter Banana ice-cream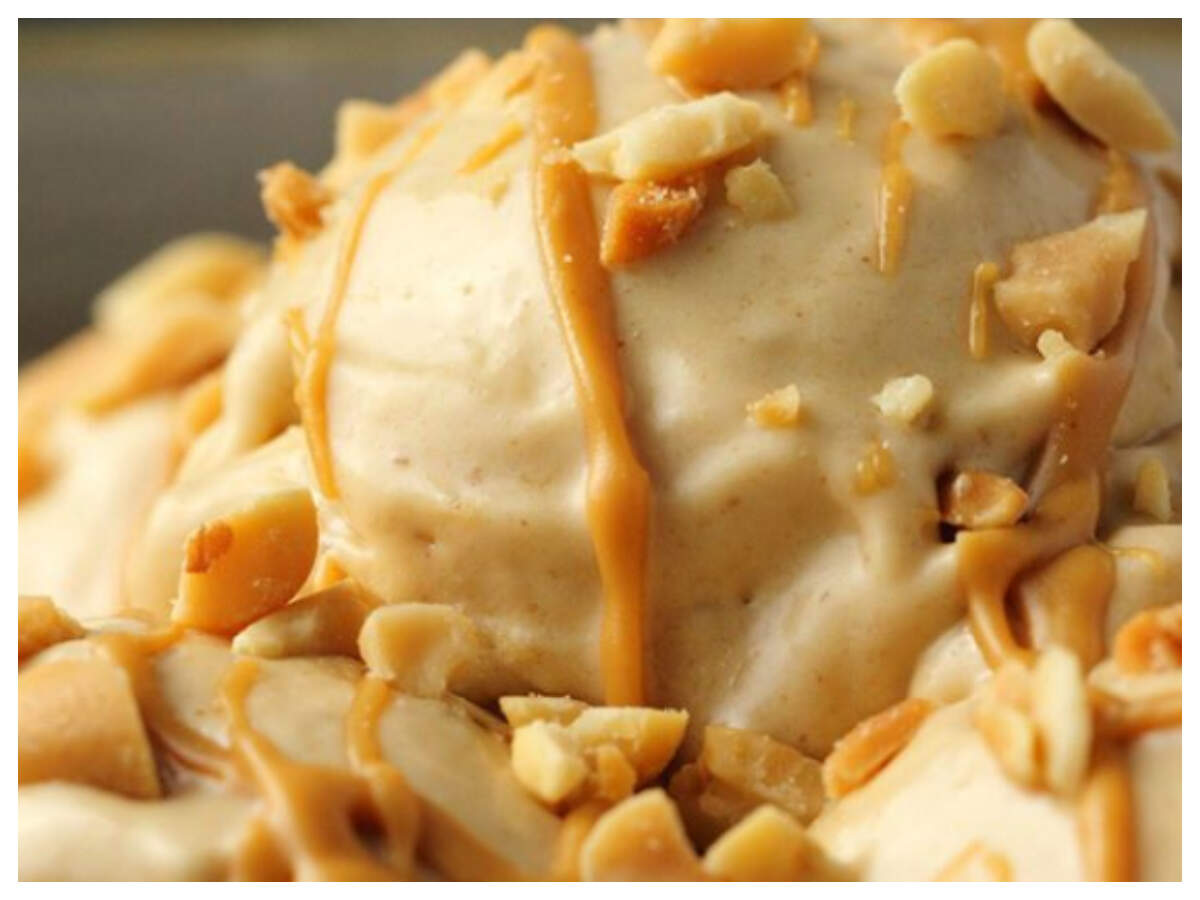 Banana recipes: Peanut butter and banana together gives the ice-cream a delicious creamy flavour. To make this ice-cream, cut 3 bananas into small pieces and freeze until solid for at least 1-2 hours. Transfer the bananas to a blender and blend until smooth and creamy. This will take a few minutes as the bananas are frozen. Blend until you see a thick, creamy ice-creamy mixture in the blender. Add 3 tbsp peanut butter, 1/4 tsp vanilla extract, a pinch of cinnamon, sea salt to taste. Pulse the blender to stir the ingredients together and when everything is combined, serve immediately. Garnish with additional peanut butter and crushed roasted peanuts. (Image: Instagram/lovingitvegan)
06. Banana Bread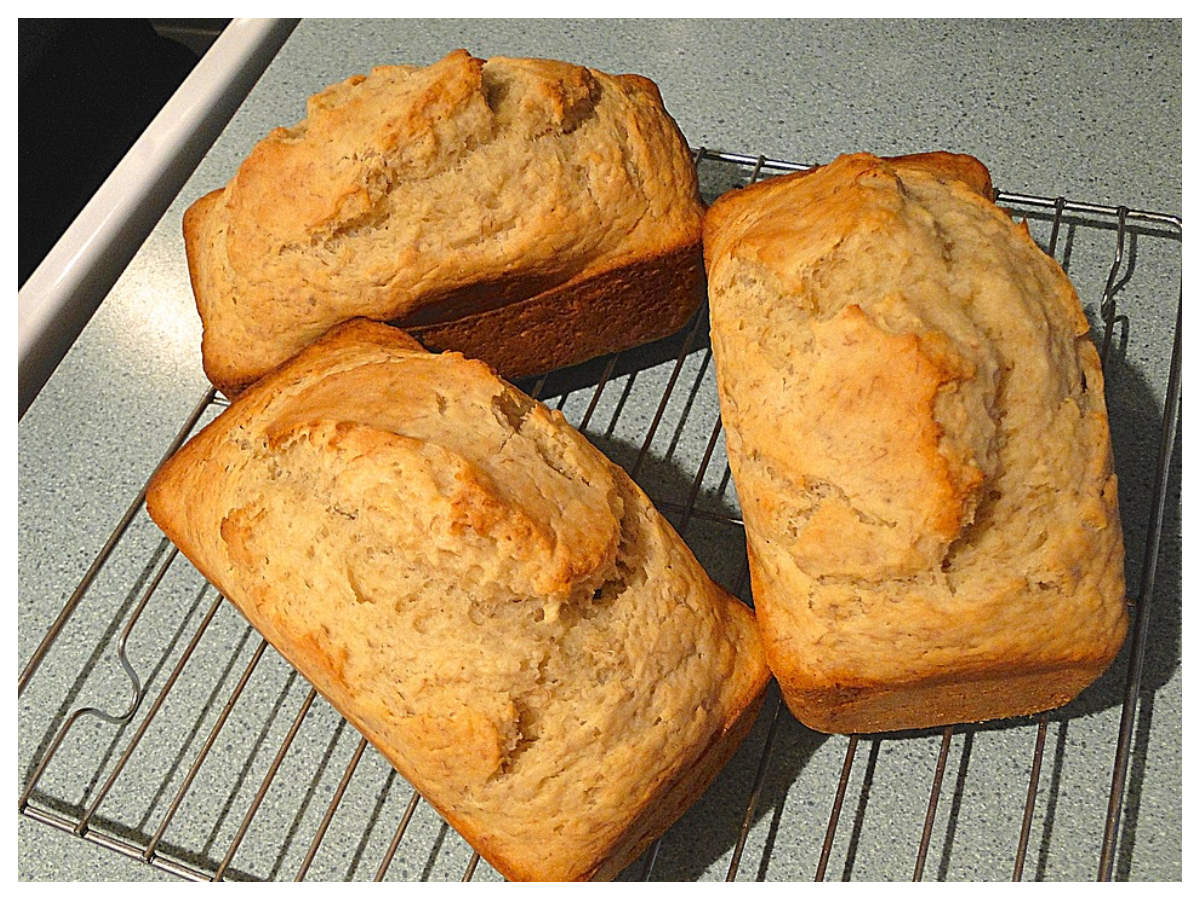 Banana recipes: Make the best banana bread with a hint of sweetness and delicious taste of banana. Banana bread is best eaten fresh and hot. First, preheat oven to 350 degrees F and grease a loaf pan or baking dish with butter and flour. Next, in a bowl, whisk 200 grams flour, 1 tsp baking soda, 1/4 tsp salt, and 3/4 tsp ground cinnamon together and set aside. In another bowl, mash 3 bananas into a chunky paste. Add and whisk the 120 grams melted butter, 3/4 cups brown sugar, 2 eggs, and 1 tsp vanilla extract into the bananas until blended. Using a rubber spatula, scrape the sides and bottom of the bowl, then add the dry ingredients in 3 parts, stirring gently until they disappear and the batter is smooth. Add nuts and chocolate chips, stir well to combine. Pour batter into the baking dish and smooth the top. Bake for 55 to 75 minutes, or until a knife inserted into the center of the bread comes out clean. After 30 minutes in the oven, check the bread and if it looks like it is browning too quickly, loosely cover with aluminum foil. When the banana bread is done, remove the baking dish from the oven and let it cool for 5 minutes. Unmold the bread and slice it properly with a bread knife. Serve it shakes.
07. Banana Pancakes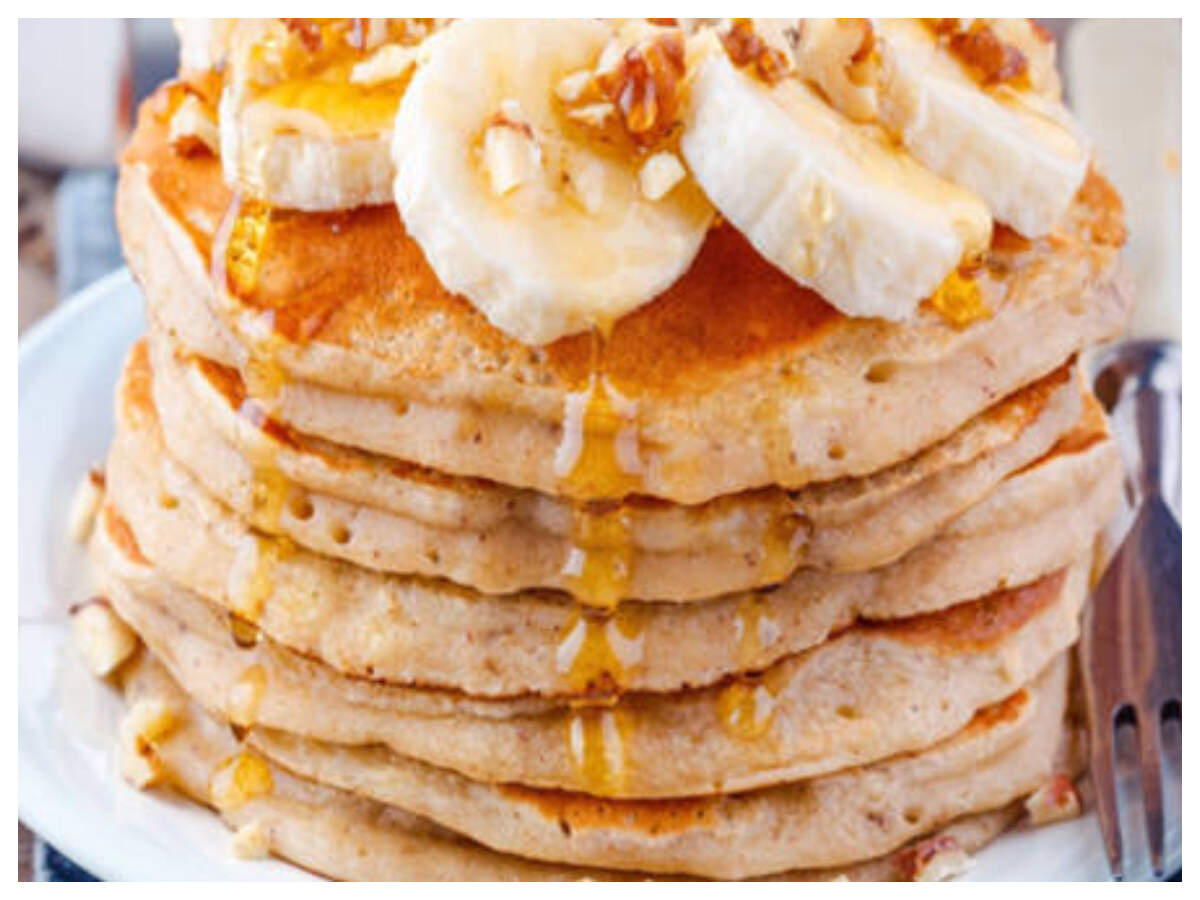 Fluffy on the inside and crispy on the outside, pancakes make for a light and delicious breakfast. In a bowl, whisk together 1 and 1/2 cups of all-purpose flour, 2 tbsp sugar, 2 and 1/2 tsp baking powder and 1/2 tsp salt. Then, in a small bowl, mash the banana with a fork until smooth and add in 2 eggs. Whisk the mixture well, and add 1 cup milk and 1/2tsp vanilla extract and whisk until well blended. Pour the banana mixture and 3 tbsp melted butter into the flour mixture. Blend the batter until smooth, thick and lumpy. Place a non-stick pan over medium heat until hot. Put a little butter and vegetable oil on the pan and spread well. Pour a little bit of the batter onto the pan, spacing the pancakes about 2 inches apart. Cook until a few holes form on top of each pancake and flip the pancakes and to cook on both sides until golden brown. Transfer the pancakes to a serving plate and repeat the process until all pancakes are ready. Serve the pancakes while still hot with a drizzle of maple syrup, sliced bananas and berries.
08. Banana Chips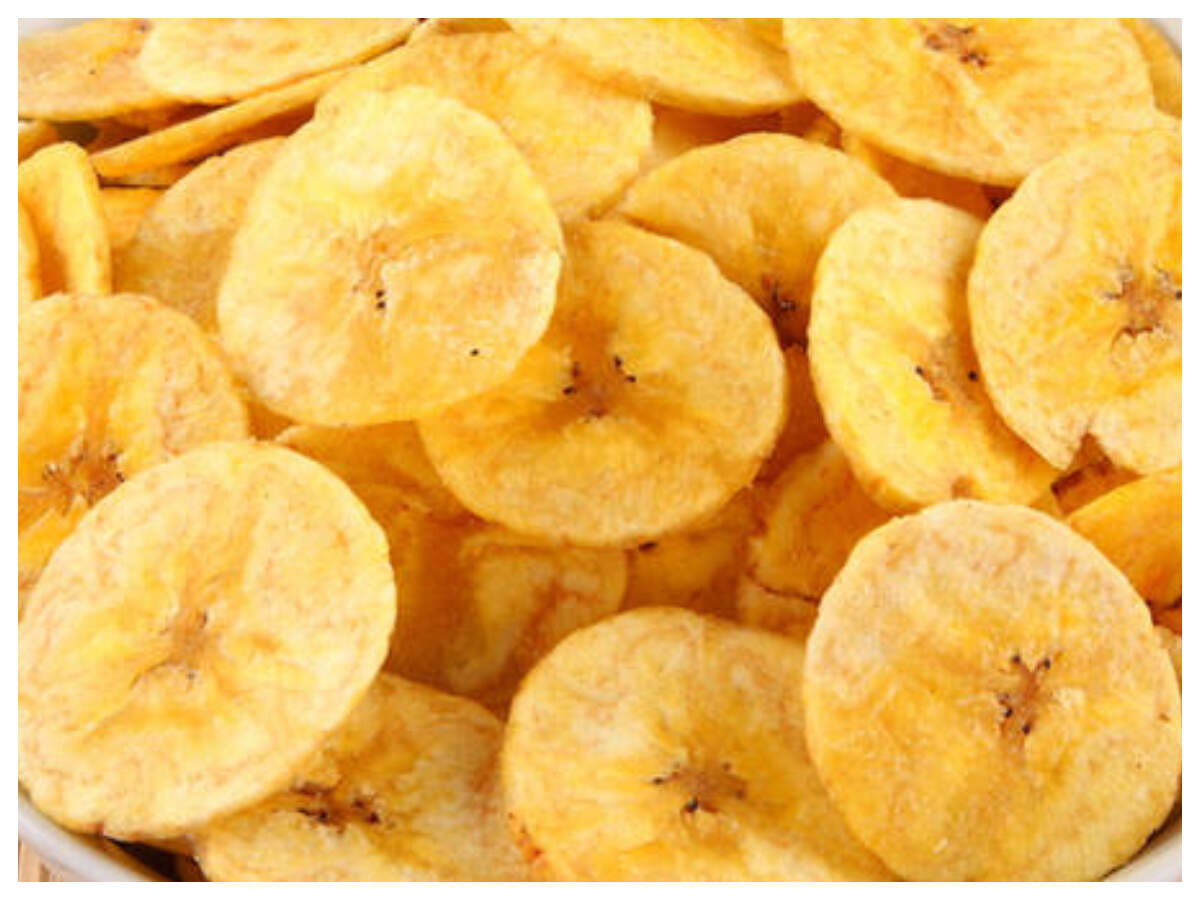 Banana chips are light and healthy snacks that taste delicious. The best part is that these chips are very easy to make and can be a great accompaniment for tea times. Take 4 raw mangoes, peel and slice them into thin round slices. Put these slices of banana into a solution made of 3 cups of water, salt, and 1 tsp turmeric and let them sit in the water for 5 minutes. Then, give it a good stir and transfer all to a colander to drain the banana slices completely. Heat 2 cups of coconut oil in a kadhai on high flame. When it is hot and starts smoking, add the banana slices in small batches. Deep fry them until golden and transfer onto a plate lined with a paper napkin. Repeat with the rest of the slices until all chips are ready. Sprinkle with salt and chili powder to taste and let it cool. You can store the chips in an air-tight container for up to a week.
09. Banana Shake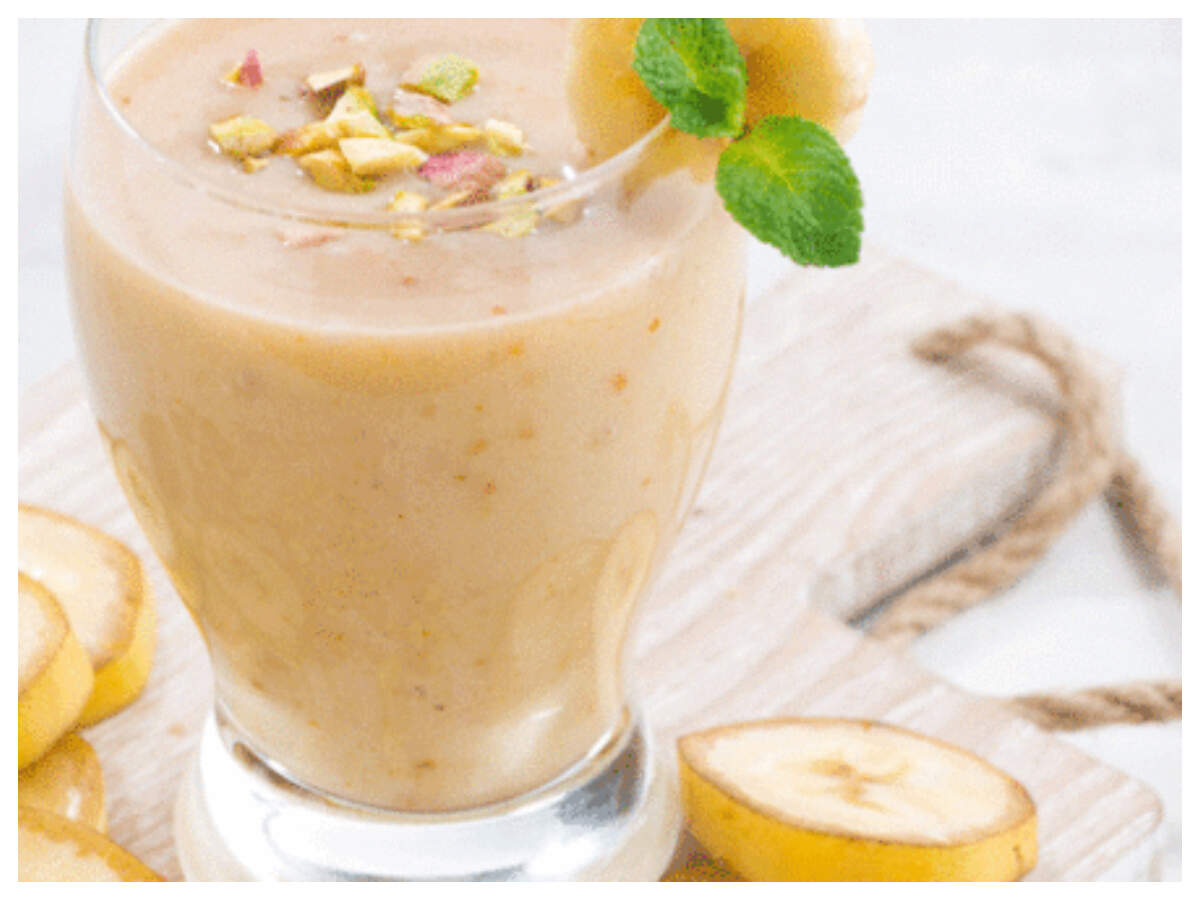 Banana recipes Shakes have been a delicious part of our meals and they are extremely healthy. Banana shake is one of the easiest shakes you can prepare. all you need is 1 cups of coconut milk, 3 bananas, sugar, 1/2 tsp of vanilla extract and 1/4 tsp of cardamom or cinnamon powder. First, peel the bananas and chop them and add the bananas, vanilla extract and coconut milk into the blender and add sugar as required. You can also add jaggery instead of sugar if you like and blend everything till smooth. Pour the milkshake in a tall glass and sprinkle cardamom or cinnamon powder for garnishing. Serve the banana milkshake immediately because you can not store this milkshake in the fridge as with time its color and taste start changing.
10. Raw Banana curry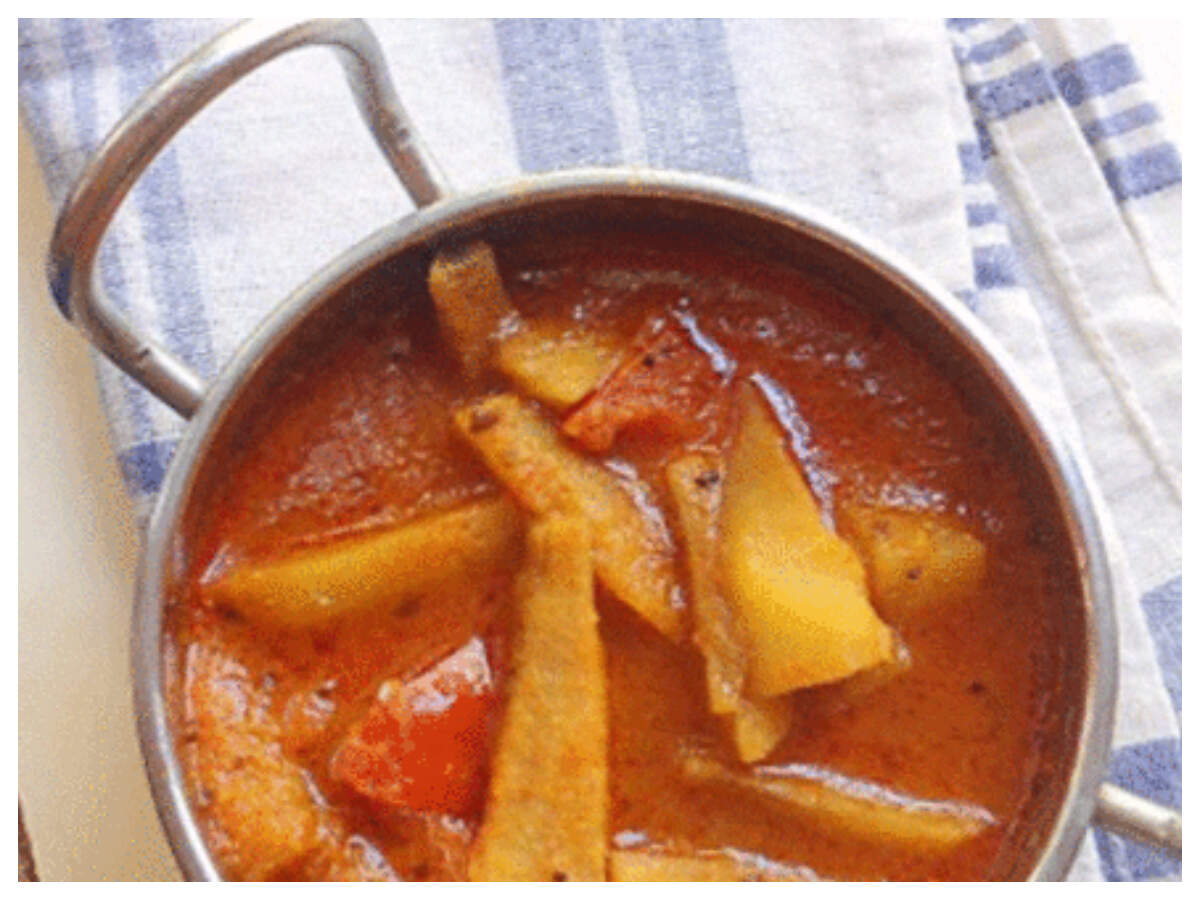 Raw banana curry is a popular South Indian recipe that is a great alternative to prepare if you have no vegetables. To prepare this recipe, start with adding 2 chopped onion, 2-inches ginger, 6-8 cloves of garlic to a mixer and grind it to make a fine paste. Next, remove the skin of raw banana and 1 large potato, and cut them into long strips of one inch. Then, heat 2 tbsp of oil in a pan over medium flame and fry the potato and raw banana strips for 5 minutes. Again, heat 2 tbsp oil in the same pan and add 1/2 tsp mustard & cumin seeds each. Then, pour in the ground paste and saute till the raw smell goes. Next, add 1 tsp turmeric, 2 tsp dhaniya powder, 1 tsp red chili powder, 2 chopped tomatoes and saute for a while. Now, add the fried banana and potato strips to it and mix well. Pour in 2-3 cups of water, sprinkle some salt to taste and allow it to boil for 5-10 minutes. When it is ready and has the consistency you prefer, switch off the flame. Serve it hot with steamed rice or roti.
11. Banana Chocolate Chip Bars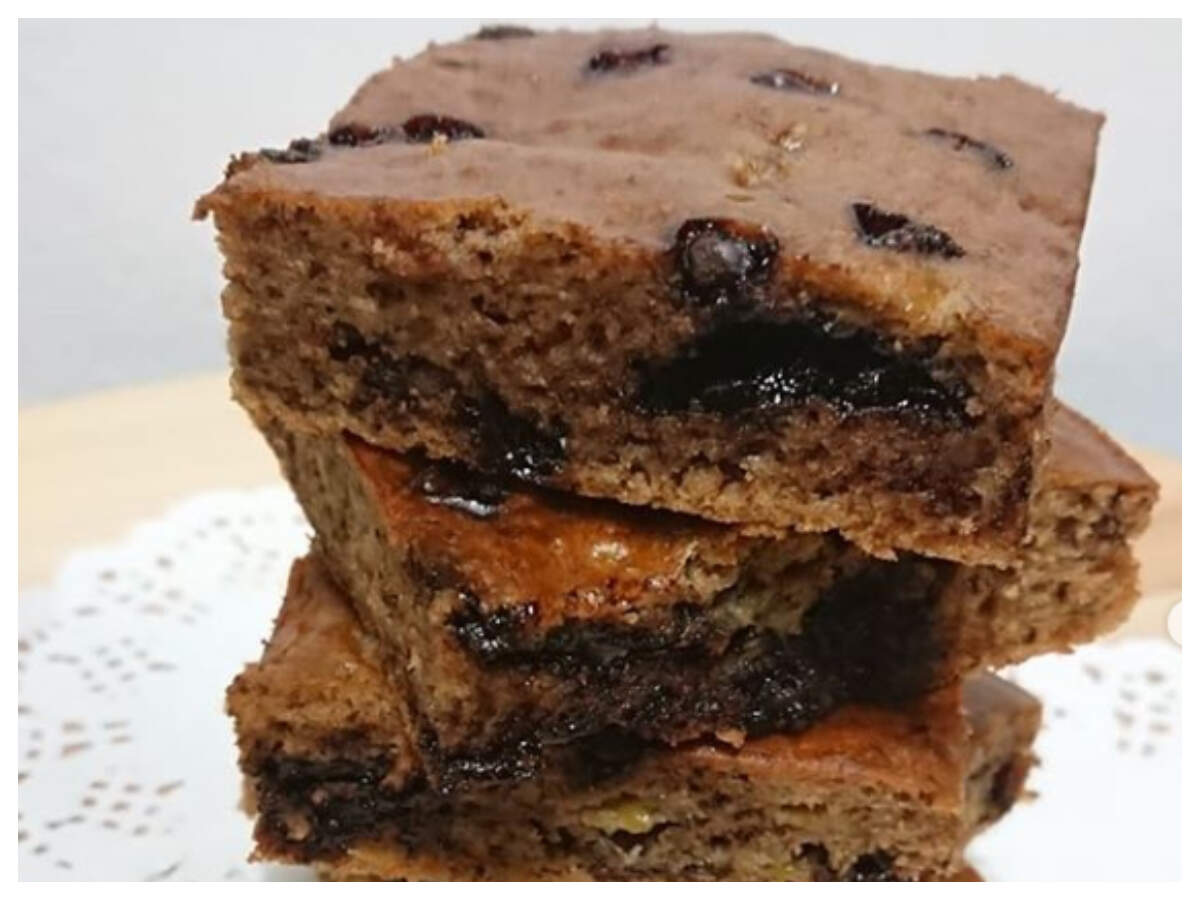 Banana and chocolate make up for flavorsome and scrumptious chocolaty bars. To make these easy bars, first, preheat oven to 350 degrees F. Spray a pan with non-stick spray. Next, peel 5 ripe bananas and mash them well. Stir in 3/4 cups brown sugar, 1/4 cup oil, 1/4 cup milk, and 2 eggs until combined well. Then, add in dry ingredients and mix well and add 1/2 cup chocolate chips to the mixture. Spread the batter into the greased baking pan and sprinkle another 1/2 cup of chocolate chips on top. Bake for 20 to 22 minutes, until a wooden toothpick inserted in center, comes out clean. When cooked, take out the baking pan and keep aside to cool completely and cut into squares. (Image: Instagram/nadyascakehouse)