A cyclonic storm may hit the coast between Mamallapuram and Karaikal late this evening.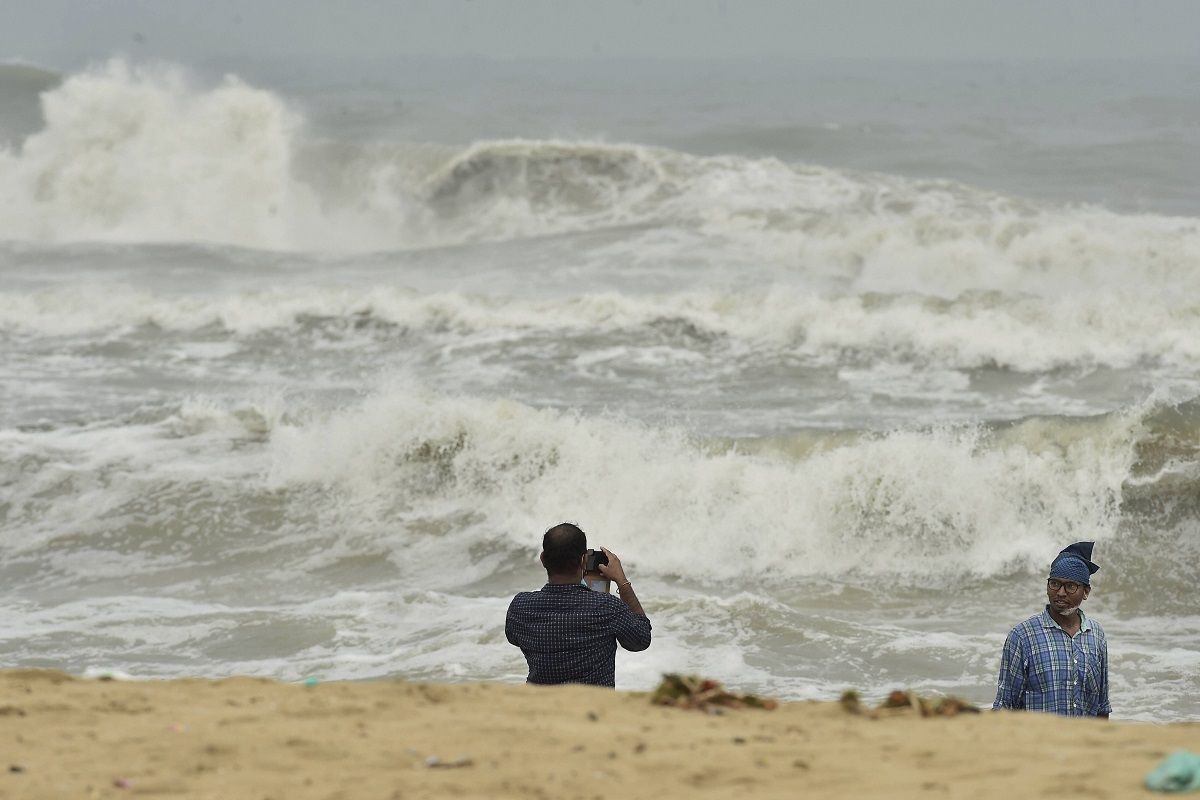 There is a threat of Cyclone Nivar in Tamil Nadu and Puducherry. A severe cyclonic storm formed in the Bay of Bengal could hit the coast between Mamallapuram and Karaikal late this evening. According to the Meteorological Department (IMD), during this time the wind speed is expected to be 120 to 130 km per hour. The process of rain continues in many areas of Tamil Nadu Cyclone Nivar updates.
Highlights
Also, high waves are also rising in the sea. In the midst of the storm, many flights have been canceled, while the railways have also canceled many trains. Keep refreshing this page for updates related to Niver Cyclone.
CHENNAI: PWD officials said they would release water from the Chembarambakkam reservoir at the rate of 1,000 cusecs by noon today as Chennai and surrounding areas received heavy rain since Tuesday night due to cyclone Nivar.

The water level is expected to touch 22 feet around noon. The state government has ordered the PWD to release water once the level reaches 22 feet. The reservoir's total capacity is 24 feet.

The Greater Chennai Corporation has sent assistant engineers and assistant executive engineers to the slum tenements on the Adyar river banks. Water from the Chembarambakkam lake will be released into the Adyar river. Alandur and Valasaravakkam are the two zones under watch.

Around 150 people will be relocated from Saidapet to relief centers. Around 30 people will be relocated from a slum tenement at Kotturpuram.